The Invisalign treatment consists of a series of nearly invisible, removable braces called aligners that you change every two weeks. Each aligner is custom made for your teeth with the help of a 3D computer software (ClinCheck) that predict the series of movements your teeth will go through over the course of you treatment. As you replace each aligner, your teeth will move, little by little, week by week, until they have straightened to the final position as designed by your Orthodontist before the treatment.


   
Invisalign can now treat a large variety of Orthodontic problems from crowded, misaligned teeth to teeth with gaps. Not everyone wants people to know that they are wearing braces. Invisalign braces is a great way to straighten your teeth with clear , comfortable, almost invisible braces.

Being removable they will not interfere with your life and you can still enjoy all your favourite foods and drinks during your treatment. You can remove them for brushing and flossing your teeth. According to studies using Invisalign removable braces can be better for your oral hygiene.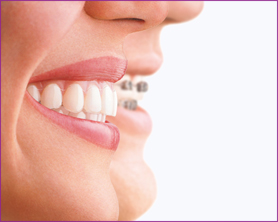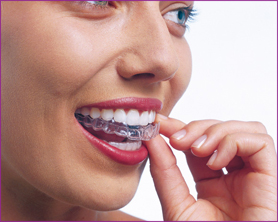 INVISALIGN FOR TEENAGERS
SMILE IT'S FOR TEENAGERS TOO!



The great benefit of Invisalign Teen is that it provides an aesthetic, more flexible way to give teenagers the confidence of a great smile. Unlike traditional braces, Invisalign aligners are comfortable, removable and nearly invisible, which means teenagers, can carry on enjoying life without the restrictions, irritation and self-consciousness associated with metal brackets and wires.



Invisalign Teen has been developed with teenagers, parents and leading orthodontists who understand the active lifestyles and unique treatment needs of teenage patients.

Please contact us to make an appointment for a consultation and see how Invisalign and Invisalign Teen can offer you a beautiful smile.